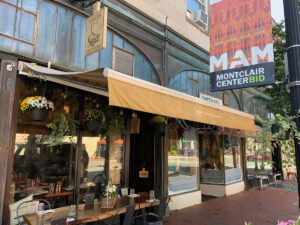 Samba may not be the biggest restaurant on Earth. In fact, it may be one of the smallest. But that doesn't mean their food doesn't go big with Brazilian flavor! See what I did there? But, seriously, this is a great, little local joint whose rustic charm and unassuming location hits it out of the park.
So, Brazilian means meat. And fish. And all sorts of tasty stuff. It's food that isn't afraid to mix it up. And while I haven't had a ton of it over the years, I gather that Samba is relatively authentic and uses ingredients and recipes that your average Brazilian would find homey. I just find it awesome.
Start with some salgadinhos sortidos, which are kind of a mix of an empanada and a rice ball. So basically a fried ball filled with different things, including chicken, cheese and beef. Who doesn't love fried balls with stuff inside? Nobody! And then you get a nice pan fried steak with onions and yucca fries. And something called farofa. I think it's some sort of corn meal. But whatever it is, it's good and adds a good texture to an already abundantly texturous meal. Add a bottle of red and you have yourself a lovely evening.
With great service, tasty, not overly-expensive food and comfortable surroundings, this really is a hidden gem of a place. The space that it's in definitely turned over a bunch of times before Samba came in and hit its stride. Here's to hoping that they get just enough customers to keep it going long into the future, but not too many so as to make a reservation impossible on a Friday night.
---
7 Park St. – Montclair
973/744-6764
sambamontclair.com
---