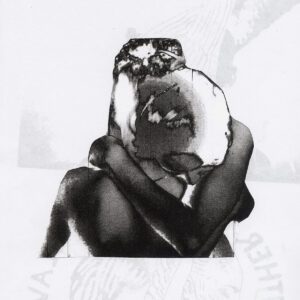 WU LYF was short-lived, but influential in my everyday life. Not because of their terrific (and only) 2011 album, Go Tell Fire to the Mountain, but because I used some sort of iPhone app to use their track, "L Y F" to create my ringtone. Now every time I get one of those awesome spam calls telling me I'm going to be turned into the IRS unless I call them back, I am reminded of that album's awesomeness. So here comes the kind of second incarnation of that band — or at least its enigmatic lead singer, Ellery James Roberts, with yet another stupid name in LUH. What the hell does that mean? Is it Welsh? No, it's and acronym for Lost Under Heaven.
And what does LUH sound like? It's kind of like WU LYF (or a lot like it), but like if you put it in a time machine and took it back to sometime in the mid/eighties in some odd OMD, Depeche Mode or darkened Howard Jones moment. Or the second-wave eighties reboot in the late two-thousandsies with bands like Handsome Furs and The xx, especially when the Roberts' partner in life on the album, Ebony Hoorn, and her Dutch accent take over singing duties either in total or intertwined with his raspy growl. Kind of like an angel trying to calm Lucifer. Granted, the album has moments of quieter tenderness and then more cacophonous tracks that sounds as if the world is kind of collapsing into a giant swirling electronic Cure sinkhole. There's even a song, "$ORO," that somehow sounds like a Rihanna song on acid.
I'm a little torn, honestly, about what to think of this album. There are enough elements that remind me of an album I really, really like, but enough other, more electronic, elements that kind of make me think Roberts maybe shouldn't have shut down the old band quite so quickly. I understand these things happen regardless of whether we want them to or not, but reconstituting the magic of a flash in the pan by throwing together some of the same ingredients isn't always a recipe for success. In this case it made something that certainly feels unique and intriguing in small spurts, but is a bit overwhelming when taken as a whole. That said, I'm going to give it some more time to breathe and see if it isn't the grower I have the sneaking suspicion it might be.